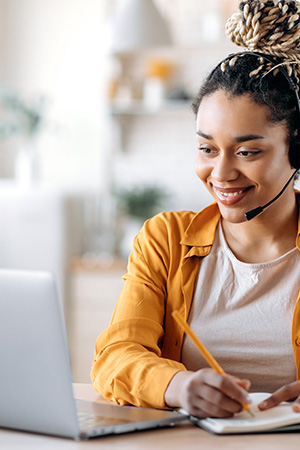 Acceptance into Remote Leadership Success programs is by application only. We want to be sure that you're successful at the end of the program, so we'll begin by having a conversation with you after you complete a short application.
Am I a Good Fit for the RLS Programs?
Here are some questions to ask yourself.
Are you open to remote work as a permanent option for your company?
Do you believe in your employees' ability to work remotely?
Are you genuinely concerned about the well-being of your employees?
Do you believe that collaboration can happen entirely online?
Do you believe that innovation can happen entirely online?
Are you willing to work with other departments to coordinate and support remote work?
Are you open to feedback from peers, employees, and in the case of our Group Mentorship, others in the group?
If you've said yes to 4 or more of these concepts, then we should definitely have a discussion. Let's begin with a short application, followed by a one-on-one conversation. Click the button below to get started.